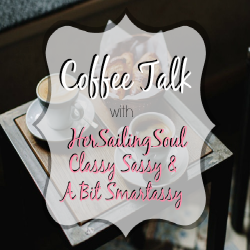 Happy Monday ya'll! Today I am linking up with Jasmine & Courtney for some coffee talk. Feel free to link up this weeks goals as well.
This weeks goals:
1. Continue the C25K running. I am on week 2 now & hopefully start Chalean Extreme. This means I must get up before 6am.
2. Blog about my week 1 of 100 days . What worked, what didn't work, progress, weight loss, you a mixture of the entire week.
3. Close out the month without feeling so stressed out. This is the perfect time for me to catch up on my work so the stress levels go down.
What are your goals for the week?