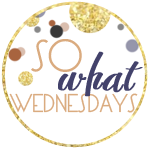 ...That I am truly counting down the days until school is finished (39 days)
...that it is finally feeling like fall in San Diego
...that I have yet to find a workout situation that I enjoy. I need to get back too it.
...if I want to cancel one membership to get a cheaper GYM membership. Maybe it'll be motivation
...that I am not excited to write these lesson plans for class that I need to do on Monday
...that I have less than 12 hours to close the month & I am just starting
...that I waited to book my baby sisters flight out to Cali until my credit card payment was taken because I want the points for it
...that I am ready to book another cruise
...that I give myself

ONE YEAR

from my birthday to get in the BEST shape of my life & I am

NOT

working very hard at it.
...that I am having a hard time giving up dr. pepper
...if I sound like I am complaining alot lately. it's just been one of those weeks.
...It is only wednesday & I am day dreaming about Friday
...that I am at the dentist this morning
...that I have yet to recap my Caribbean cruise (but I will start next week)
Happy Wednesday