It's Hump Day. This week is just flying by and I can honestly say I am extremely happy about that.
I wish I could call into work but beings as I am a preschool teacher that does not have subs currently, it just means I am going to spread my germs to the little ones.
(insert evil laugh)

I have no big plans today in the classroom besides surviving.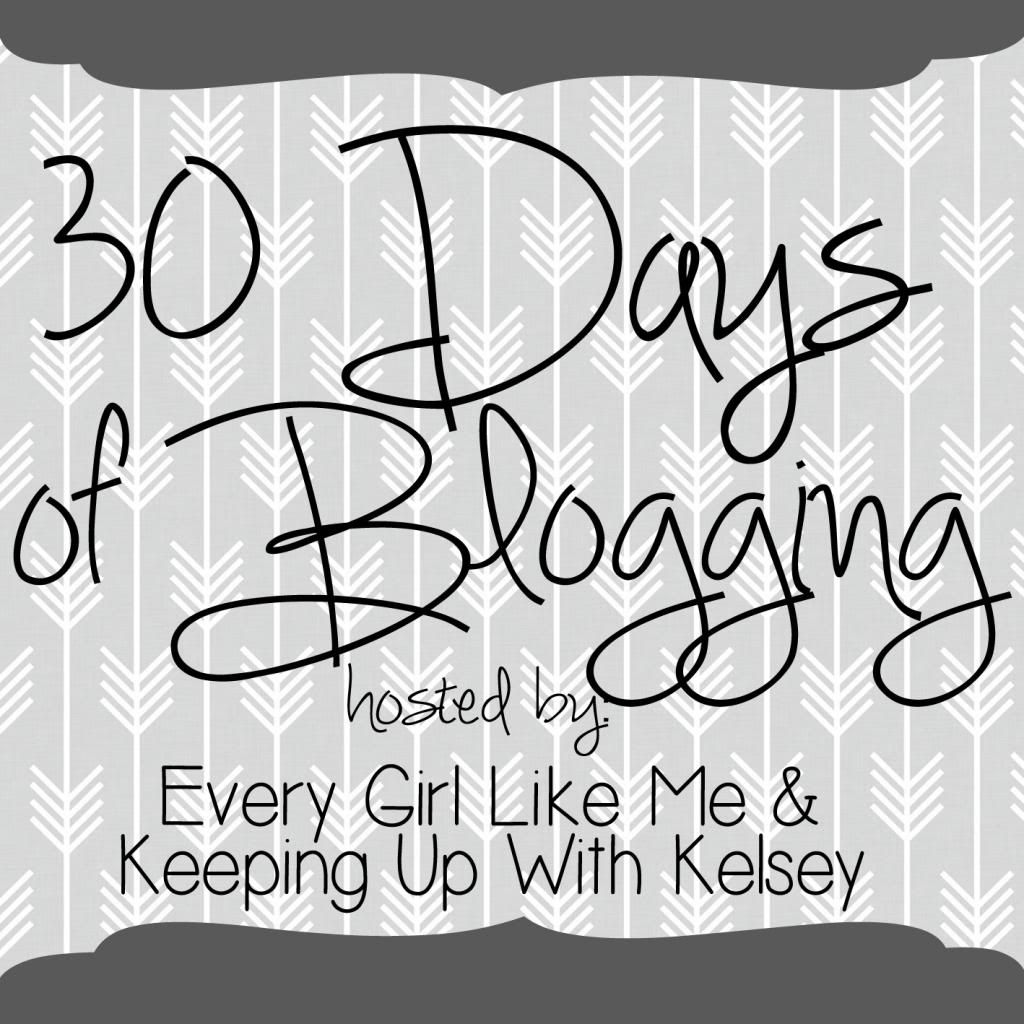 Today, I am going to take part today in the 30 days of Blogging.
Today topic: My Biggest Fear
When I was little, my biggest fear was forever being alone but so far I am conquering that fear with the hubby. I honestly have no idea where that fear came from but I can remember always writing it in school when asked this question. I guess I always had this idea of a family and being with my best friend all the time.
Now that I am over that fear, the new fear is the fact that I will never lose this weight that I have gained lately. I am scared I will forever just be
big
and never be what I used to be. That I won't fit into my clothes anymore. Am I the only one who has this fear? Please tell me I am not crazy! I so badly want to get back into shape, I want to get back to playing sports, I want to run my doggy, and I want to be able to do things with the hubby. I am working hard on this but it is honestly one of the hardest things I have ever had to do. I keep telling myself one day at a time will get me there.
Also, my fear of heights. The thought of it scares the crap outta me. Now that the hubby & little sister went sky diving, they want me to do it. Maybe my 25th birthday I can conquer this fear too. We will see how brave I truly get.
Hopefully by the time I turn 25, both of these fears will be conquered & I can go onto conquering a new fears. This is my goal!
What are your biggest fears? Do you have a plan to conquer them?